Your Reno Locksmith
---
Energetic
Kind
Fast
Trustworthy
Efficient
Problem Solver!
Thorough
Over 20 years experience
20 + years
Nevada Native!
Competitive Rates
Residential
❖

Commercial
Residential Commercial

Licensed, Bonded, Insured
Our 5 Star Ratings & Reviews
---
⭐️⭐️⭐️⭐️⭐️ Kyle is reliable, affordable, honest, fast and even pretty darn friendly! I love to use locally owned and run businesses as much as possible and I'm so happy that I found him!

He has done several different things for me at my salon and he is priced extremely reasonable and is knowledgeable in many areas that would benefit your business or home. Thank you again and again for everything.... I appreciate you!

—Keri P.

---

⭐️⭐️⭐️⭐️⭐️ Just wanted to thank you again, Kyle. I was stuck and late for appointments when I stepped out the front door without my keys. Luckily I noticed your van next door. Not only did you remember me, you dropped what you were doing and rescued me. I was standing in the rain ,locked out of the house and my truck. You quickly got me back in.

You are a business owner who truly cares for his customers. I will recommend you alone from now on.

—Larry L.

---

⭐️⭐️⭐️⭐️⭐️ Mr. Moore is smart, kind and honest. If I ever needed a job a done right it'd be through him.

—Justin K.

---

⭐️⭐️⭐️⭐️⭐️ Very knowledgeable, fast, friendly and professional. Arrived on time and pricing was more than fair for their service. Top notch and great attention to detail.

—Gary C.

---

⭐️⭐️⭐️⭐️⭐️ If you are looking for an amazing locksmith and (Moore) Handy man Service, Kyle is your guy! We needed our camera door bell and locks installed and he was great! Called them and they answered right away came the next day to quote and were able to get the job done the same day. He even fixed other items in the office we needed, heater vent duct hose, and mounted our fire extinguishers.

Thank you so much for going above and beyond. We truly appreciate all of your work!

—Marilyn S.

---

⭐️⭐️⭐️⭐️⭐️ Had Kyle over to help with some projects I couldn't complete myself. Turns out he was so fast, smart and solved problems so easily with a professional flair we did a whole lot more than I planned! Marika was great to work with, too.

World needs a lot more Kyle and Marika Moores in the world, that's for sure!

—Billy H.
Services and Pricing
---
We provide services to both residential and commercial properties
Locksmith Services:
master keying
unlocking locks
making keys
replacing locks
rekeying locks
Handyman Services:
doors
windows
honey do
hangings
shelving
organizing
tV mount
furniture assembly
wall repair
maintenance
appliance repair
doors
windows
honey do lists
wall hangings
shelving
organizing
tV wall mount
installation
set up
furniture assembly
wall repair
troubleshooting
troubleshoot
routine maintenance
appliance repair
And so much more!
We offer competitive rates. Please call for a quote, (775) 525-0305.
About
---
Meet our team!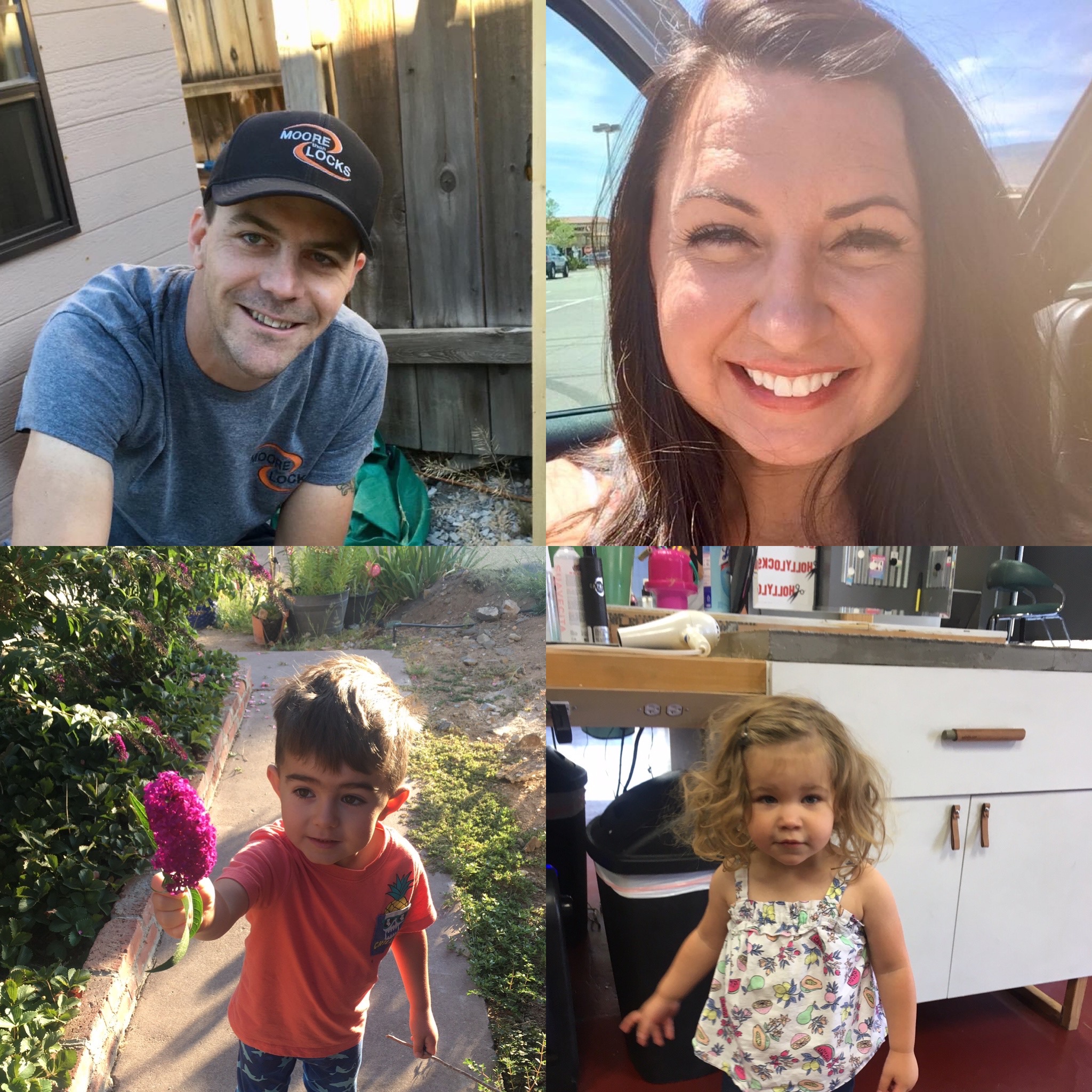 Kyle Moore is the one you will see who builds/fixes all your residential and commercial properties.
Behind the scenes is Marika Moore, who manages admin components including scheduling and marketing, licenses, insurance, etc.
And then we have our darling children Joey and Juliet. You may hear their playful voices in the background during a call. They are the heart of this operation.
We look forward to working with you and appreciate you!!
Licenses
---
Licensed in the State of Nevada as
Moore Than Locks, LLC.
We happily provide services in:
Please let us know if you are interested in services. We will be happy to help!
Need services outside these areas? Contact Us.
Please let us know if you are interested in services within Reno, Sparks or areas of Washoe County. We will be happy to help!
Need services outside these areas? Contact Us. We will look into adding on licenses as needed.
Our Licenses
View our up-to-date license at NV Silver Flume, call us at 775-525-0305, or email us.
Click for larger
Contact Us
---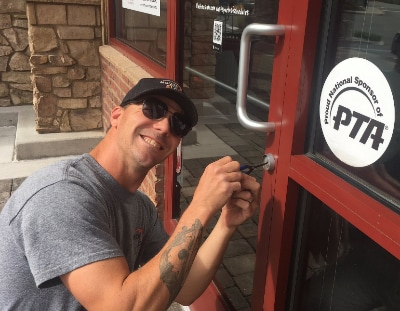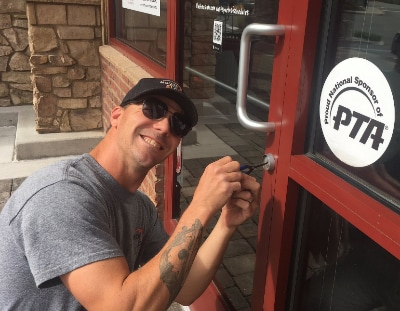 email us
Moore Than Locks PO Box 60354 Reno NV 89506
Moore Than Locks
PO Box 60354
Reno NV 89506
Business Hours: Monday — Friday ❖ 8a — 5p
Business Hours
Monday — Friday
8a — 5p